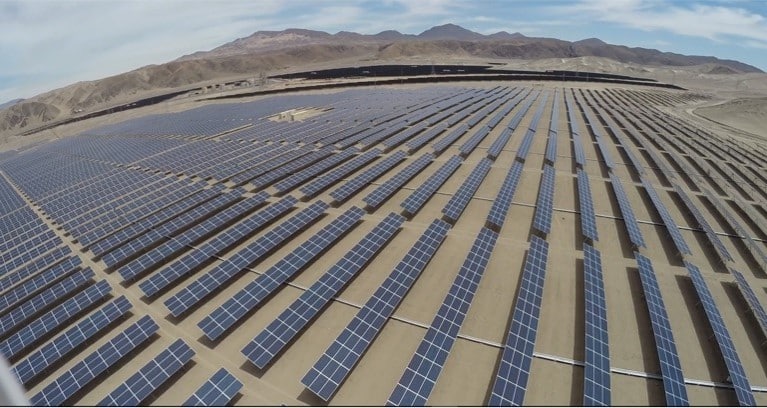 The Diego de Almagro Solar Park in Chile is a project that TCI developed for UT ABANTIA COLLOSA. It is capable of generating up to 80 GWh per year, equivalent to the consumption needs of some 45,000 Chilean families, thus avoiding the emission of more than 50,000 tons of CO2 into the atmosphere. It consists of a Photovoltaic Solar Plant, located in the Atacama region. Its construction began in 2014. TCI was in charge of the electrical assembly of the entire plant.

The plant has an installed power of 36 MW and consists of about 225,000 modules, most of them "thin film", coming from the Enel Green Power factory in Catania - Italy, occupying an area of approximately 80 ha.
INTERESTED IN ANY PROJECT?