Buquebus Hydrogen Propulsion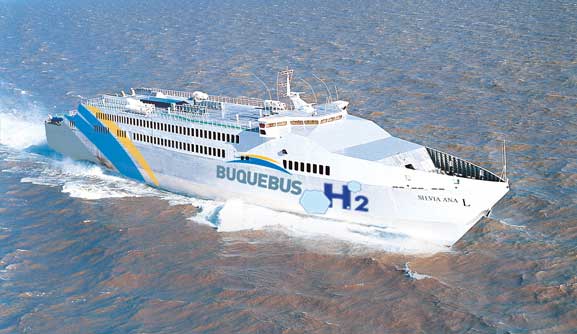 Innovative project for the use of hydrogen propulsion in the river fleet of the company Buquebus in the Rio de la Plata (Argentina - Uruguay).

Buquebus is a river and land passenger transportation company that links Uruguay and Argentina with its ferries crossing the Rio de la Plata. In 2020, the Argentine company Buquebus signed a technology development agreement with TCI Gecomp to initiate technological and economic feasibility studies to introduce hydrogen technology in its fleet of vessels.

TCI Gecomp will develop the strategy for incorporating hydrogen as a fuel in the shipping company's operations. The first hydrogen-based applications are expected to be available before 2025.
INTERESTED IN ANY PROJECT?