Revolutionizing the Green Hydrogen Economy and the Circular Economy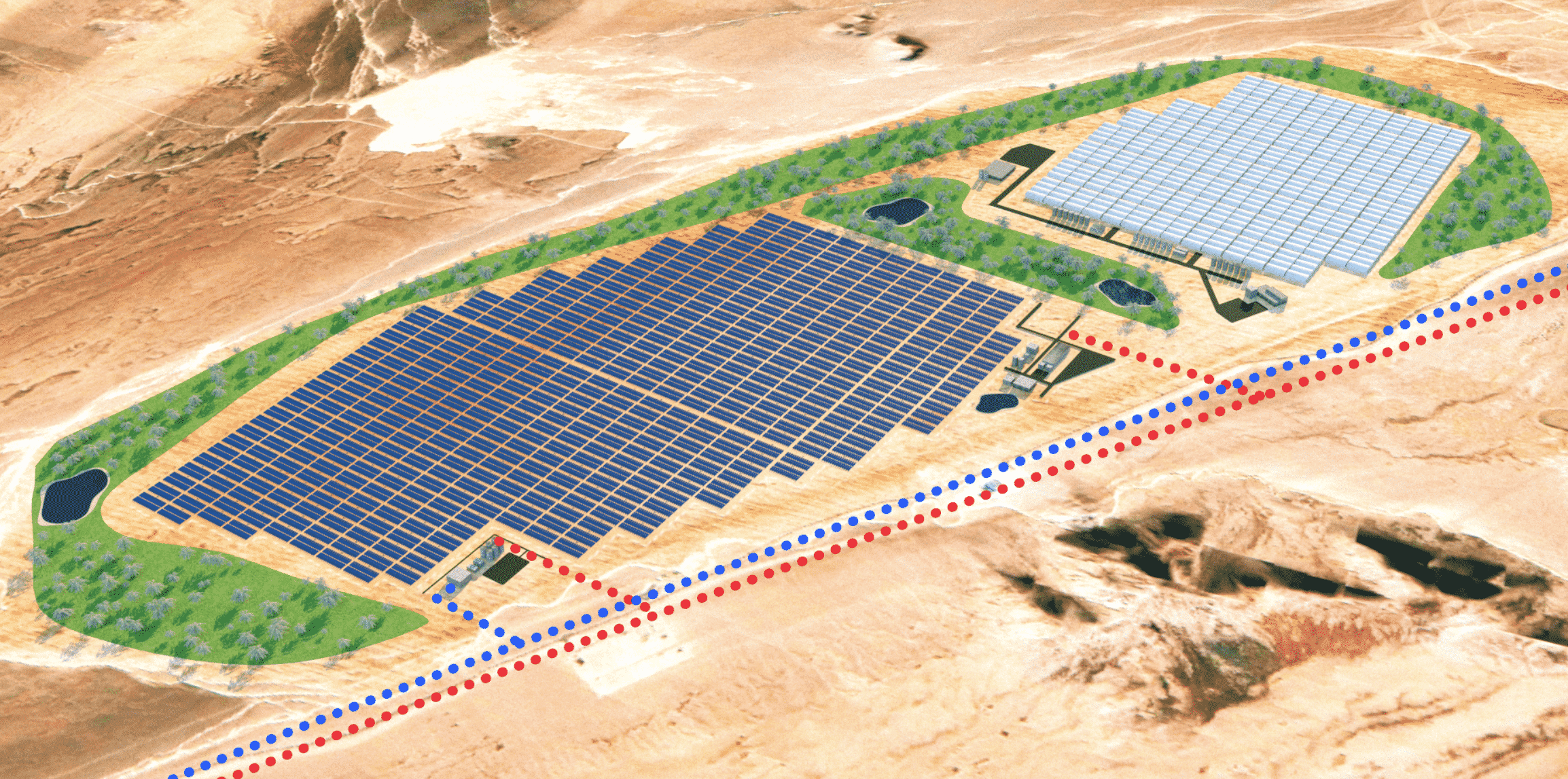 Large-scale production of green hydrogen and oxygen, fertilizers, reforestation, precision agriculture, waste valorization and creation of synergies with local industries.

It is a very ambitious project in the region of Antofagasta in Chile, which will consist of the installation of 3GW of photovoltaic solar panels, together with a 2GW electrolysis plant for the production of a maximum of 102,000 tons of hydrogen per year, as well as renewable oxygen applicable to different uses that contribute to energy self-sufficiency and the development of the economy of the area.

HOASIS also contemplates the construction of 2,000 hectares of greenhouses for the production of local crops and the reforestation of the area through the planting of 100 hectares of tree crops.

The objective is to take advantage not only of the hydrogen but also of the oxygen from electrolysis, as well as the synergies that can be achieved between the different processes under the concept of circular economy. In this way, what is sought is that around the production of hydrogen and green oxygen an entire ecosystem is developed that allows compensating the production costs and activates the economy of the area.
INTERESTED IN ANY PROJECT?