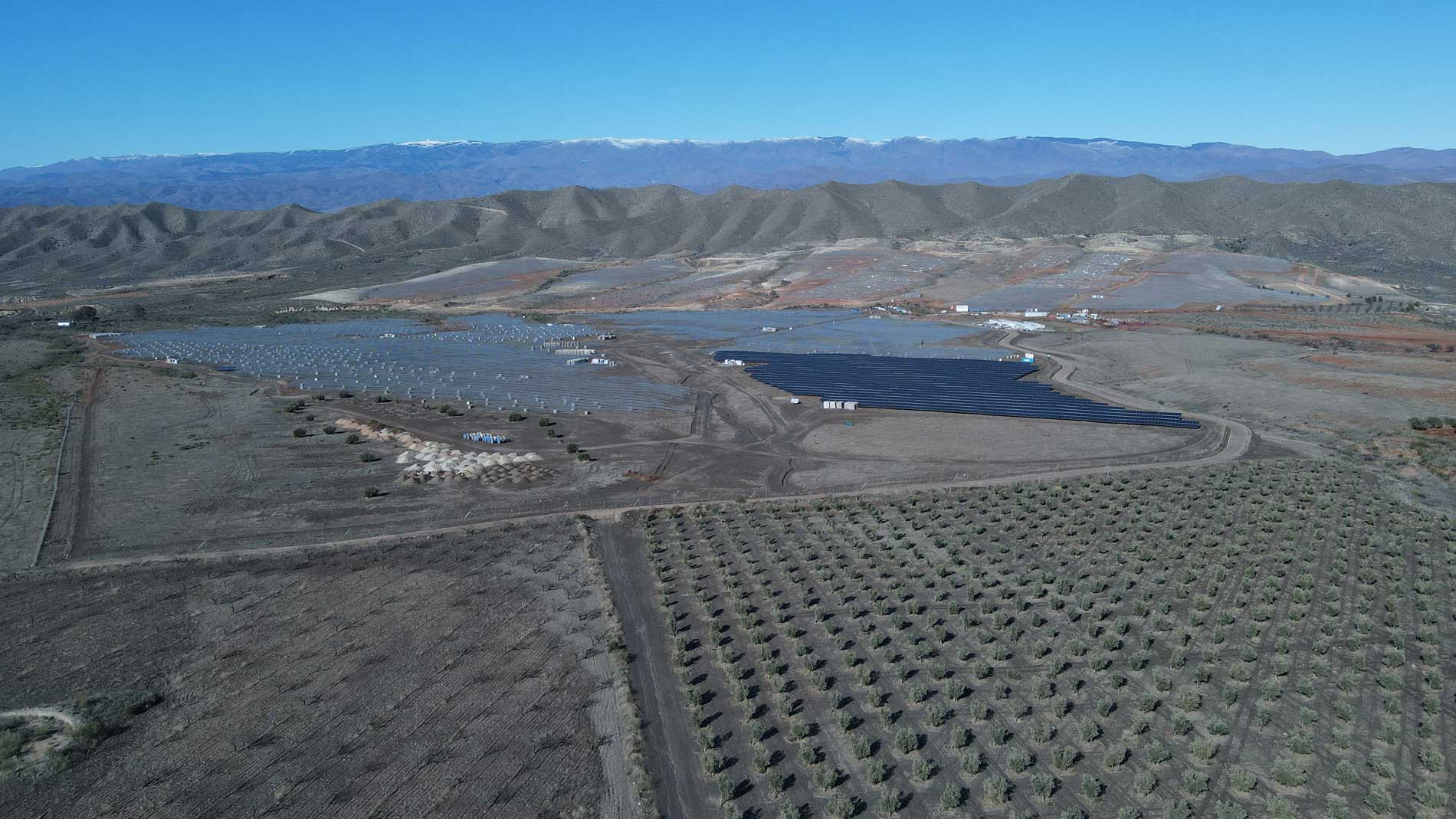 Year of contruction
2020 - Ongoing
"La Cabrita", in Spain, is part of a series of projects developed by TCI for the UTE Aurinka International S.L. and Steag Solar Energy Solutions (Ibérica) S.L.U. The project is located in the municipality of Tabernas (Almería).

TCI started its activities in the project in 2020, being in charge of the execution of the electromechanical assembly and commissioning of the Photovoltaic Park until it reaches commercial operation, including the following:

- Electrical installation;
- Connection and laying of grounding wiring;
- Medium voltage, low voltage, fiber optic and communication cabling;
- Assembly-installation and connection of low voltage panels, weather stations, CCTV, unloading and transfer of material from the storage area to the place of use;
- Connection of Photovoltaic Panels;
- Start-up assistance.

The plant has an installed power of 50 MW and approximately 122,000 modules in fixed structure with 2V arrangement, occupying an area of about 115.4 Ha.
INTERESTED IN ANY PROJECT?