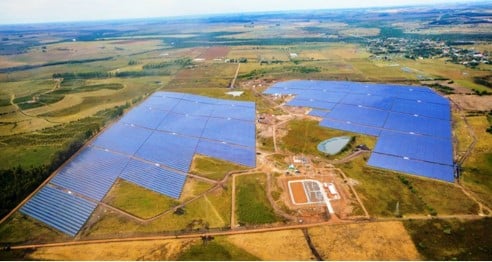 La Jacinta Solar Park is the largest generating plant of its type in Uruguay and one of the largest in Latin America. This is the first project developed by TCI for OHL. This plant has the capacity to generate energy to supply around 35,000 homes while avoiding CO2 emissions of approximately 74,142 Tm/year. The plant is located in Salto, in northern Uruguay. Construction began in 2016 and TCI was in charge of the electrical assembly.

The plant has an installed capacity of 50 MW, consists of 216,000 solar panels and occupies an area of approximately 150 hectares.
INTERESTED IN ANY PROJECT?