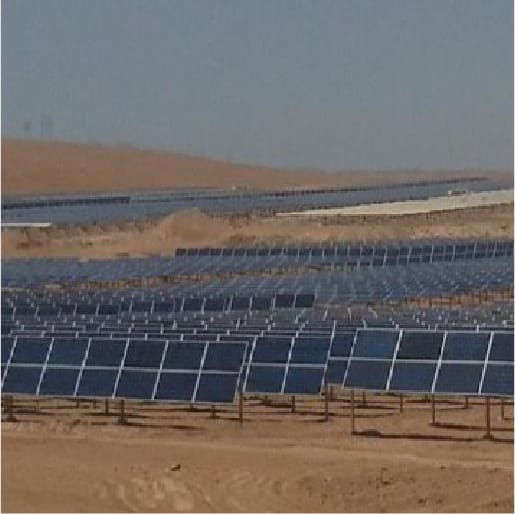 Panamericana Solar Power Plant in Peru is the first project developed by TCI for UT PANAMERIACANA SOLAR. This plant has the capacity to generate energy to supply some 35,000 homes and to reduce CO2 emissions by more than 25,000 tons per year. The plant is located at km 1,190 of the Panamericana Sur highway in the districts of El Algarrobal and Moquegua, in the southern province of Mariscal Nieto. Construction began in 2012 and TCI was in charge of the civil works and electrical assembly.

The plant has an installed capacity of 20 MW and consists of 72,000 solar panels of 290 W peak each, all of them made of galvanized steel structure. The structure is anchored on circular concrete piles. The plant is equipped with 174 solar tracking systems and occupies an area of about 123 hectares.
INTERESTED IN ANY PROJECT?