Partasol 1, 3, 4 y 5 & La Partala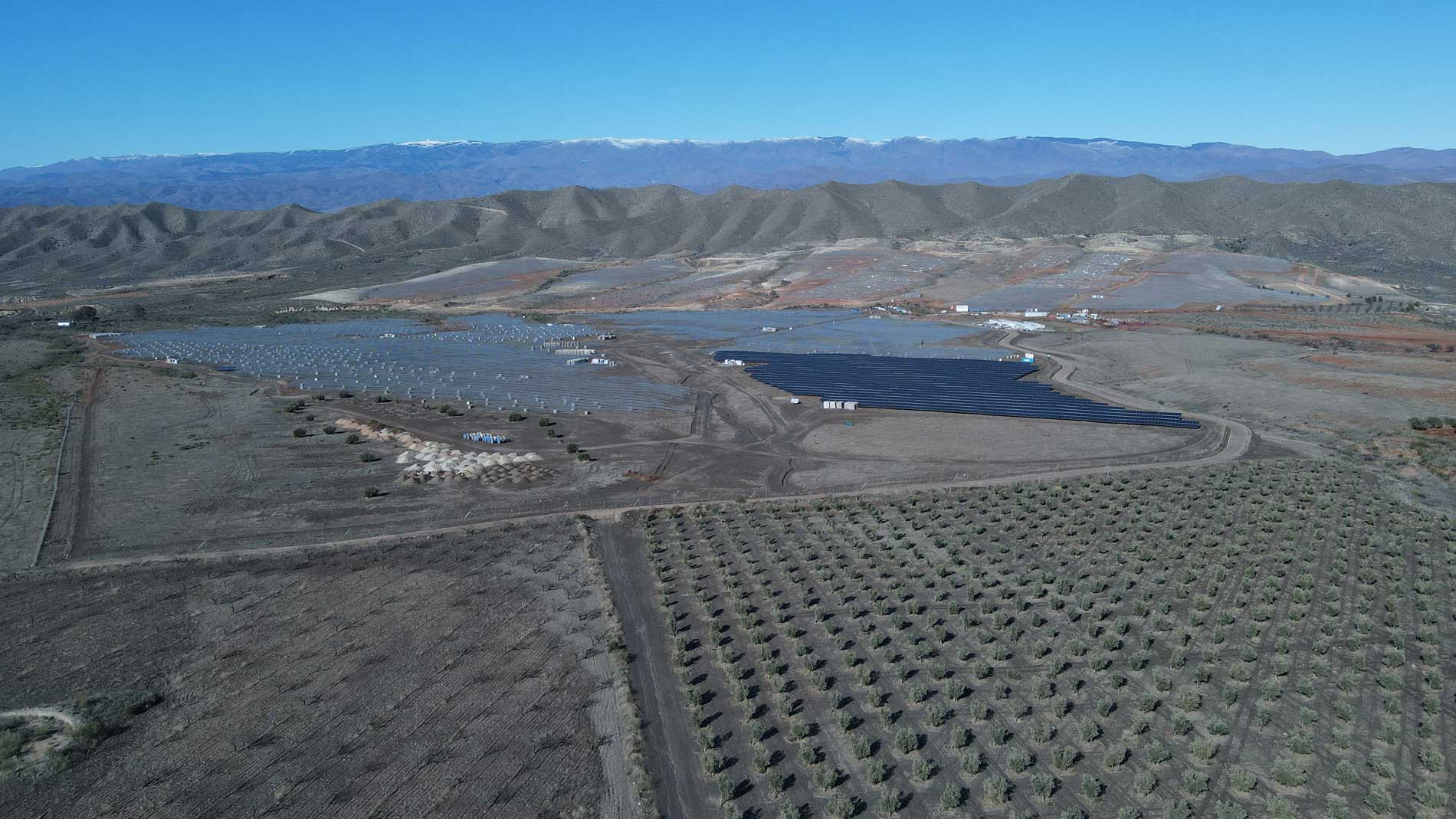 "Partasol 1, 2, 4 and 5" and "La Partala" solar power plants in Spain are located in the Almeria municipality of Benahadux.

The plant has an annual production of around 16,400 megawatts per year, equivalent to the consumption of 8,150 households. The use of photovoltaic energy from this plant will therefore save more than 16,400 tons of carbon dioxide emissions into the atmosphere.

Construction began in 2008 and TCI was in charge of the Balance of System, including:

- Detailed engineering of the plant;
- Supply of equipment to be installed;
- Installation of all equipment, modules, tracker, inverter and medium voltage station;
- Execution of the Civil Works;
- Execution of the Electrical Works;
- Execution of the Interconnection System to the National Electric Grid;
- Installation and Start-up of the Security System;
- Installation and Start-up of the Monitoring System;
- Installation and Start-up of the Communications System;
- Meteorological Stations;
- Delivery of Quality Dossier as built.

This photovoltaic facility has an installed capacity of 11.6 MW and covers an area of 36 hectares of solar panels. More than 65,000 photovoltaic modules, 18 transformation centers, 106 inverters of 100 kilowatts, and more than 600 kilometers of cabling have been used in the plant.
¿INTERESADO EN ALGÚN PROYECTO?