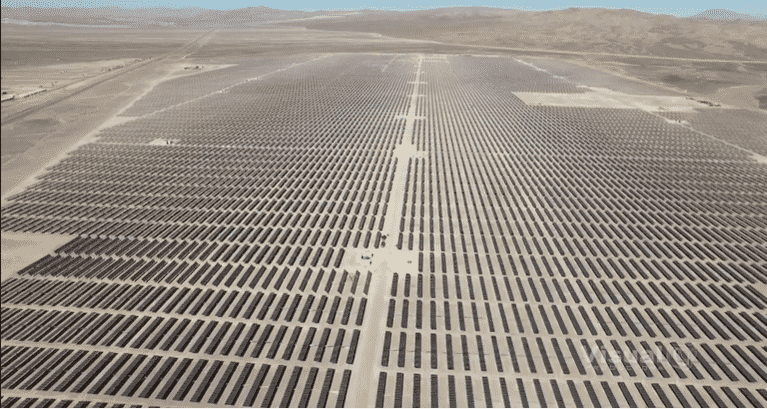 Year of contruction
2020 - Ongoing
The "Campos del Sol" Photovoltaic Project in Chile is one of a series of projects developed by TCI for Sungrow Power Supply SpA. The project is located 62 km northwest of Copiapó, in the Atacama Region. TCI started its activities in the project in 2020 and was in charge of the Assembly and Interconnection of Convertion Units, including the following:

- Unloading, storage, anchoring and installation of Convertion Units.
- Interconnection of the transformer station between the inverters.
- Installation of COM / AC cable between the Trafo and inverters.
- Installation of COM, AC, LV and MV cable fixing brackets.
- Installation of auxiliary services board.
- Installation of conduits.
- Connection of power cables between CT and inverters.
- Low voltage cable insulation tests.
- Installation of anti-rodent and smoke detection systems.
- Start-up assistance.

A total of 63 Convertion Units were installed. The plant has an installed power of 382 MW and generates a power of 1,160 GWh, avoiding the emission of 900 thousand tons of CO2 into the atmosphere.
INTERESTED IN ANY PROJECT?