Through advance technology that allows capturing photons from the sun and transforming them into electrical energy, advantage of solar radiation.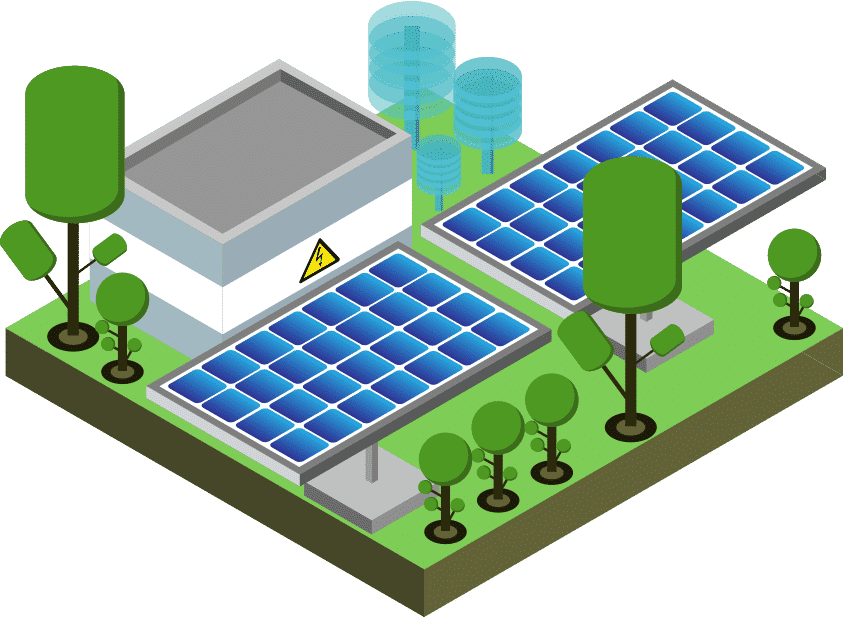 PHOTOVOLTAIC ENERGY PROJECTS
BENEFITS OF THE PHOTOVOLTAIC OPTION
ENERGY SAVING
ENVIRONMENT
Contribute to the planet care by using renewable energy free of CO2 emissions. 
ENERGY EFFICIENCY
Improve the energy rating of your project.
SUSTAINABLE IN EVERYTHING WE DO
KNOW HOW
Solar panels are mainly made of silicon. The purity of this material as well as the manufacturing process will mark the quality and performance of our solar panels. We can find three main types of solar panels.
Monocrystalline solar panels
They have an efficiency close to 24%, the theoretical limit being 25% in 2019. The purity of its Silicon is greater and therefore greater efficiency but at the same time they have a higher cost.
Polycrystalline solar panels
They have an approximate18% of efficiency due to lower purity in terms of construction material. Despite having a lower efficiency than monocrystalline panels, losses are lower when working at high temperatures .
Amorphous solar panels
They have half-efficiency than monocrystalline panel, and their performance deteriorates more rapidly over the years. They are not recommended for particular installation or large installations.
CHECK OUR PHOTOVOLTAIC ENERGY PROJECTS